This Blog and Its Readers
Total Readers Surveyed
Let's start getting nerdy with how fast people filled out this survey.
In 20 mins of posting on Tumblr, at 10pm on a Tuesday night, I got 20 responses. Very impressive Tumblr, very impressive.
In 24 hours it passed 260 responses, which is the total for the previous survey two years ago.
I closed the survey after a week, with 528 total responses.
Since this survey was targeted only at my readers, I didn't promote it outside of my direct social media channels. I honestly did not expect to get this many responses!
Where do you follow NN?
66% Tumblr
38% WordPress
36% Facebook
7% Twitter
I appreciate that 5 non-regular readers took the time to fill out the survey. And the 3 of you who follow me on Instagram are either: very close personal friends who follow my private account, or SURVEY TROLLS! Or both.
Time Following NN
16% less than 3 months
26% quite a few months
26% about a year
25% over two years
5% or 25 people following almost all 5 years (loyal troopers!)
If you add it up, over 50% have been following me for over a year. I was pleasantly surprised to find how many of you have stuck around for longer!
Number of followers
It's time to disclose some numbers of my own, as a reward for making it through this data-dripping post thus far.
1600+ subscribers on my main blog (neutrois.me)
2600+ likes on FB Page
1000+ followers on Twitter
10.3K+ followers on Tumblr
Roughly 5% of total followers completed the survey.
1M total all time views on main blog
193 blog posts (this one is 194)
4,000 Tumblr posts
5 years blogging
8 trans conferences
1 inimitable Micah
Have you ever emailed me (for advice, a question, or a hug)?
Yes, 66 or 13% of respondents have personally gotten in touch. Those who requested a hug, I hope I delivered.
I've answered an estimated 1,000+ emails over five years. It's evident that most inquiries are not from regular engaged followers like yourselves.
How/Where did you find my blog?
The most frequent answer was "I don't remember" followed by Tumblr (30%) then Google (25%).
Other sources
Everyday Feminism
Met me in person at Gender Odyssey or PTHC
Facebook group
YouTube
Reddit
WordPress
Word of mouth / Direct referral
Popular Searches that led you to this shining pot o' gold
nonbinary transition
genderqueer resources
genderqueer hormone therapy
low dose testosterone
gender neutral top surgery
top surgery without testosterone
neutrois
agender
"gender that isn't man or woman"
"I don't feel like I have a gender"
asexuality
What other trans related blogs/sites do you read?
By a landslide, "too many to list." Such an informed bunch!
In no particular order, with a stamp of pre-approval, the most Frequently Mentioned Blogs and Sites (FMBandS ®):
Bloggers
Sites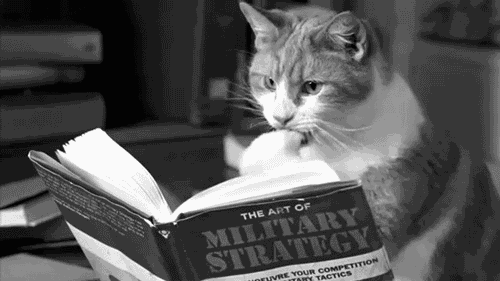 What topics are you most interested in reading about?
A few of the "
Other
" fill-ins
How to feel confident that you can live life as yourself in a society where your identity isn't really an option
I like when you post pictures and vlogs [I'm always hesitant]
Stories of other trans adults
News in trans rights [psst: follow my Tumblr!]
Non-binary identities and representation in the media
What comes "after" transition
All of these inspiring ideas engendered a new experiment for my blog, which will be revealed next week…
What are your most burning questions about gender and/or transition? /
What's not out there? What articles, information, or resources would you like someone to create?
I purposefully included two semi-redundant questions to cover all possible answers. And oh boy did you deliver.
There were so many ideas, wants, needs, suggestions, propositions, complaints, digressions, and general sentiments, that I had to spin off a separate post for this section alone.
It'll be released soon. Once it's published I'll include the link here.