My wife had me setting goals for 2016. Normally I wouldn't expect such a tritely tedious task to lift me out of this blue bubble, but it worked. I've been waking up early for four weeks! I've been productive!
Along the way, we brainstormed some inspiring new ideas for the blog.
Introducing: Featured Voices
I'm starting a new experiment called Featured Voices. The idea is to set a monthly "theme" for my blog and invite others to write a guest post for that month. It's very informal, and my main goal is to feature a wide variety of stories. It might actually push me to write at least one post a month.
I believe every person has a unique attribute to add to the mix. Often this attribute is one that that gets lost in the shuffle of the collective narrative. I'd love a chance to highlight diverse stories through my tiny platform.
Write for Featured Voices
Each month, I'll announce the current theme as well as the upcoming theme. I have a tentative list already; more suggestions are welcome.
If you're interested in writing for either month, send me an email. Tell me how your perspective is different. Include a writing sample if I'm not familiar with your work. It's just a blog post – you don't have to be a professional writer – so even a coherently written email can serve as a great example of what you have to offer. The post will include a link to your blog, or you can be anonymous too.
I'll also be reaching out to individual writers directly to request guest posts. Warning: I'm very persistent, so don't ignore me.
February's Theme: Top Surgery
Besides its personal significance, top surgery is what got me started – with transness, blogging, advocacy, writing, connecting, and well, you know the rest.
The posts will touch upon any topic related to or surrounding top surgery, including chest binding, body image, not getting surgery, different identities, round-about journeys, and my own reflections.This February marks my 5 year anniversary, which is what I'll be writing about. Two marvelous drafts are already sitting in my Inbox, so Get Pumped.
Upcoming Theme: March MAABness
One of the most requested, and most underserved topics, has been content about non-binary MAAB / AMAB / DMAB / male-assigned-at-birth experiences.
Let this serve as an open call for you to tell your story, whichever small slice you'd want to share, wherever you are at in your gender journey. I'll finally stop procrastinating and prepare the updated version of Non-Binary MAAB Medical Transition Options. There are also a few people I'm going to directly request content from – you know who you are.
Also Announcing: Community Resources
Continuing my efforts to amplify community voices, I've launched a special page I like to call Crowdsourced Resources.
The premise is simple: leave a comment with a link to your site. Feel free to include your name, a short description of your content, or whatever will entice other people to read your stuff. As opposed to a curated list of static sites from organizations or forums, this is all about YOU: your blog, your writing, your work, your story.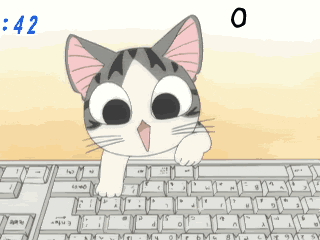 Oh look, I already see a comment from this blogger called Micah, I bet their site is awesome!
---

Contribute to the Community
Help amplify non-binary voices, plus gain exclusive access to conference recaps, monthly digests, and a sneak peek at future projects. All for just $1/month: patreon.com/neutrois.